Warsaw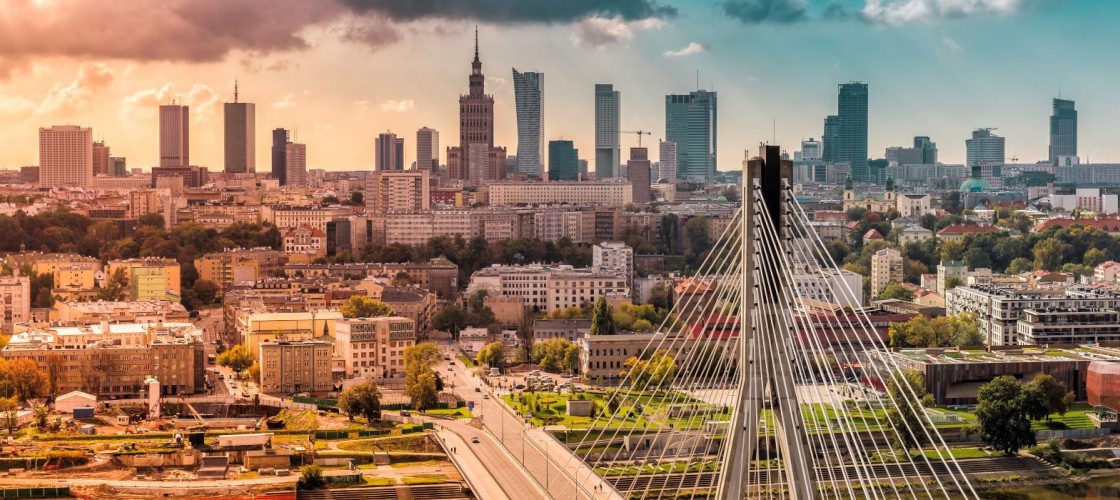 Warsaw is the biggest campus in Poland. The capital gives huge opportunities for development and whets one's appetite for prosperous job career. Warsaw is a seat of learning, an economic, cultural and political center European wide. It has modern didactic base, incredibly wide educational offer, perfect Polish and foreign country tutors with many different offers of traineeship and student practice for students.
Warsaw public schools are represented by: Warsaw University, Warsaw University of Technology, Warsaw School of Economics, National Defence University in Warsaw, Warsaw University of Life Sciences, The Maria Grzegorzewska University, Academy of Fine Arts in Warsaw, Aleksander Zelwerowicz State Theatre Academy, Józef Pilsudski University of Physical Education in Warsaw, Military University of Technology in Warsaw, Cardinal Stefan Wyszynski University in Warsaw , The Frederic Chopin University of Music, The Medical University of Warsaw, The Main School of Fire Service. Warsaw has also the greatest number of public schools among all academic cities. Many of them rank high in the rankings of education, becoming more often universities of the first choice. A study in Warsaw is not only prestige, but also a unique opportunity to further his career.
New students and tourists visiting Warsaw should definitely see such places like the Old City, the Barbican, the Royal Palace, Belvedere Palace, the Palace of Culture and Science, the Grand Theatre, the Saxon Gardens, the Water Palace in Lazienki, Palace in Wilanów. These are Warsaw pearls eagerly photographed by tourists. In 1980 the historical centre of Warsaw has been placed on the UNESCO list of World Heritage Sites. Those who plan stay a bit longer in Warsaw should see: The National Museum, the Museum of the Polish Army, Poster Museum, Museum of Hunting and Horsemanship, gallery Zachęta, or Center for Contemporary Art in Ujazdowski Castle. Everyone loving high culture will not stay indifferent to the program offer of numerous musical and theatrical establishments: Grand Theatre - National Opera, Warsaw Chamber Opera, Philharmonic Hall, National Theatre, Theatre Roma, Buffo Theatre, and Jewish Theatre.
Warsaw is full of life. We can find here numbers of restaurants, clubs, cinemas, galleries and places where we should not be boring. It is a day/night city. The economic potential of Warsaw is perfectly reflected by the fact that every twelfth company operating in Poland has its headquarter here. The biggest publishing houses are located in capital. Telewizja Polska S.A (the national television) has its headquarter here as well. Warsaw is the only city in Poland with the underground system which improves communication very much. The international airport is the biggest in Poland.
The cultural and artistic events that are organized in the capital attract the audience from around the country because of high caliber stars. The student live in Warsaw is virtually unlimited opportunities for learning, development, training, entertainment. Number of clubs, pubs, discos, pubs may dizzy. Warsaw is a city in which everyone can find something for themselves and no one will be bored.
School list
Location